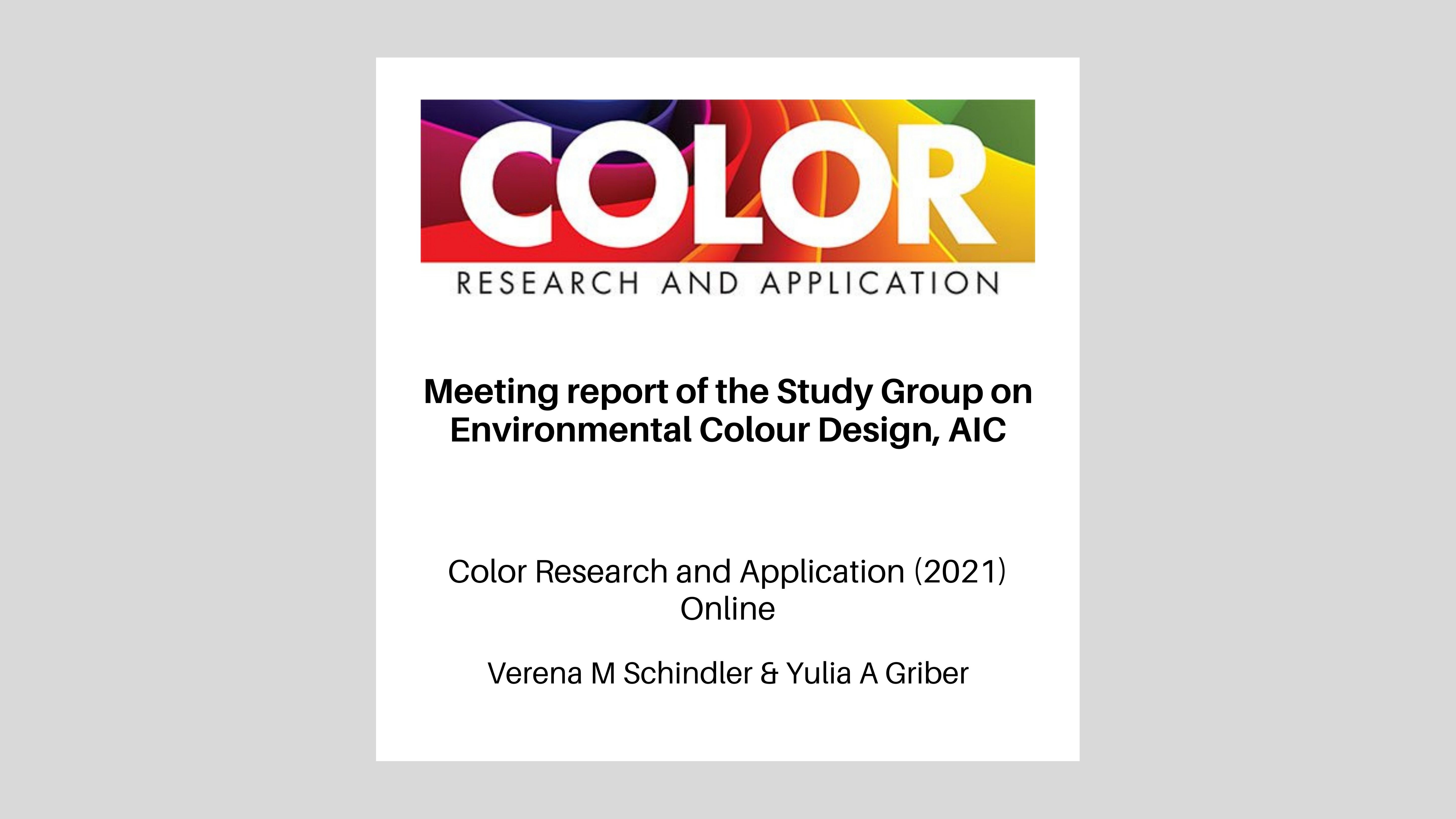 2021 has been a bumper year for new peer-reviewed articles on color theory and color application. The Meeting Report of the Study Group on Environmental Color Design of the International Colour Association conference AIC2021 has just been published in Color Research and Application. The report refers to a number of interesting presentations at AIC2021 including one by Zena O'Connor. Here's a link. 
Another recent article is José Luis Caivano's 'Black, White and Grays: Are they colors, absence of color or the sum of all colors?' José was President of the International Color Association (AIC) from 2006-2009 and Chair of the Environmental Color Design Group (1998-2005). Prof. Caivano is also the Section Editor (Art and Design) of peer-reviewed 'Encyclopedia of Color Science and Technology', edited by Prof. Renzo Shamey. Here's a link to this article. 
Other recent articles by Zena O'Connor, one of the founders of Color Design Resources, include  'Traditional color theory: A review' accessible via this link; and 'Tactical urbanism: Color interventions with purpose', accessible via this link.   
Zena O'Connor website - https://zenaoconnor.com/